Does your IPS screen flicker when using a flash cart? Do you have noise from the IPS screen mod? Is the original DC Power Board no longer function? Then you need to regulate and clean the power provided to the system using the Game Boy Color Power Regulator to resolve these issues.
Here are it's capabilities:
Boosts Various Battery Voltages to 5V

Can take voltages from AA standard batteries all the way from 1.8v to 3v

Can take voltages from Lipo Batteries

Outputs Max 400Mah on AA batteries

Outputs Max 800Mah on Lipo batteries (recommended to use a Lipo when using an amplifier)

Can be used with the OEM DC Power Board or without (without DC board only recommended for an IPS Display)

Has a Large High Quality Tantalum Capacitor that cleans all noise associated with the power rail giving you clean audio

3 simple solder point to install
How to install:
Step 1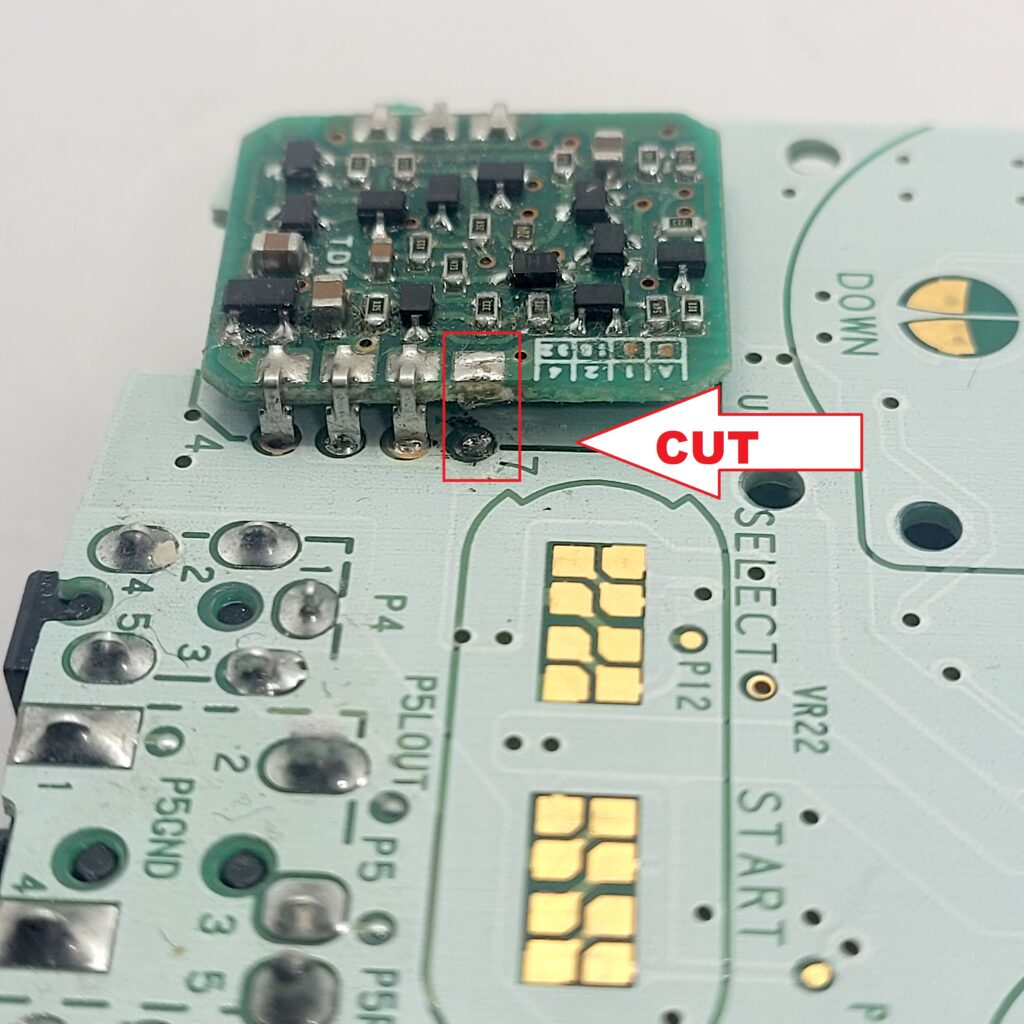 Step 2: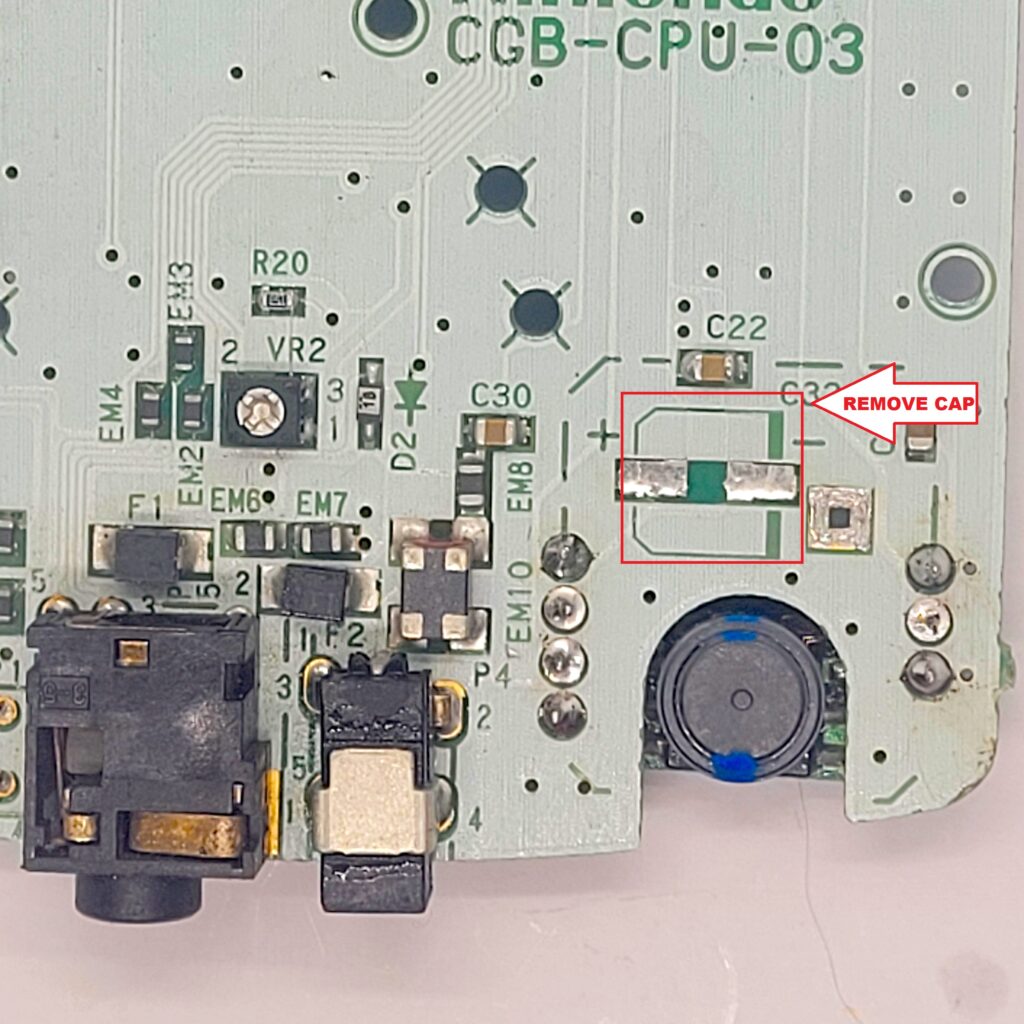 Step 3: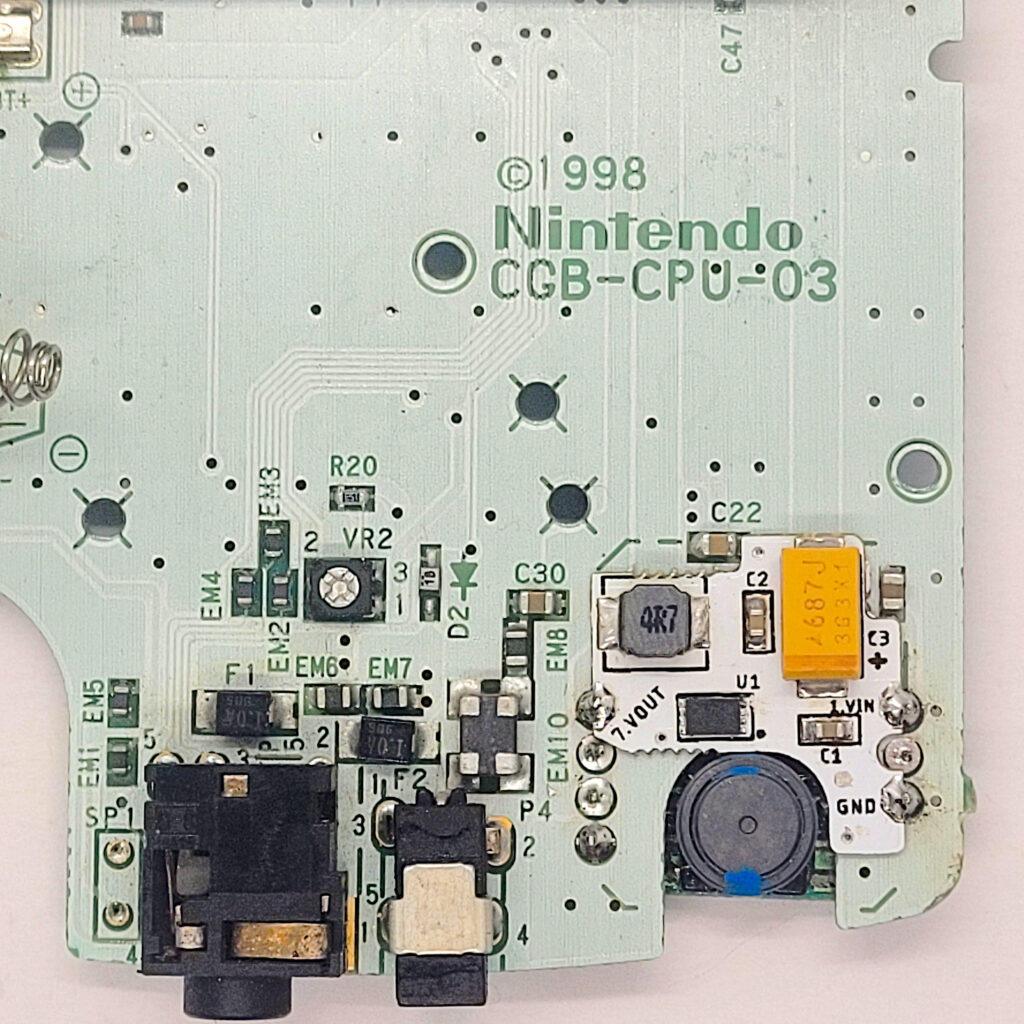 This will not solve the noise you will hear using headphones for that to be remedied you need to do the following Pro Sound Mod. The colored lines indicate 2 jumper wires and their soldering location.