These are currently only sold to North American customers ONLY!

Is available in the UK from

www.ZedLabz.com
Custom made battery for the Game Boy Advance with a true and tested capacity. Now Easier to install and larger capacity. Checkout the Extended Tip USB-C Cable available on my site for a compatible cable for charging the battery.

Battery Features:
1400Mah Capacity tested to be true capacity

USB-C Charge Port that works with all USB-C chargers capable of 5V output

Charge rate is at approximately 700Mah leading to about 2 hours to fully charge battery using 1A charger

Side Facing Charge Status LED , points towards the bottom of the console

2 Large filter capacitors on the output to feed Cleaner Power into the GBA than standard Lipo Battery Mods

Has proper voltage output so when the battery is Low the GBA Low Battery Light will turn on giving you approximately 5 minutes before turning off.

JST type connector for easy battery replacement

OPTIONAL 3D Jig to mark where to cut the USB-C hole for charging without removing the Battery Cover (Color May Vary)

 USB-C socket placed where it does not obstruct the Battery Cover, you do not need to cut the Hole for USB-C  but it's recommended

 Solder Points for adding an optional Wireless Charging Module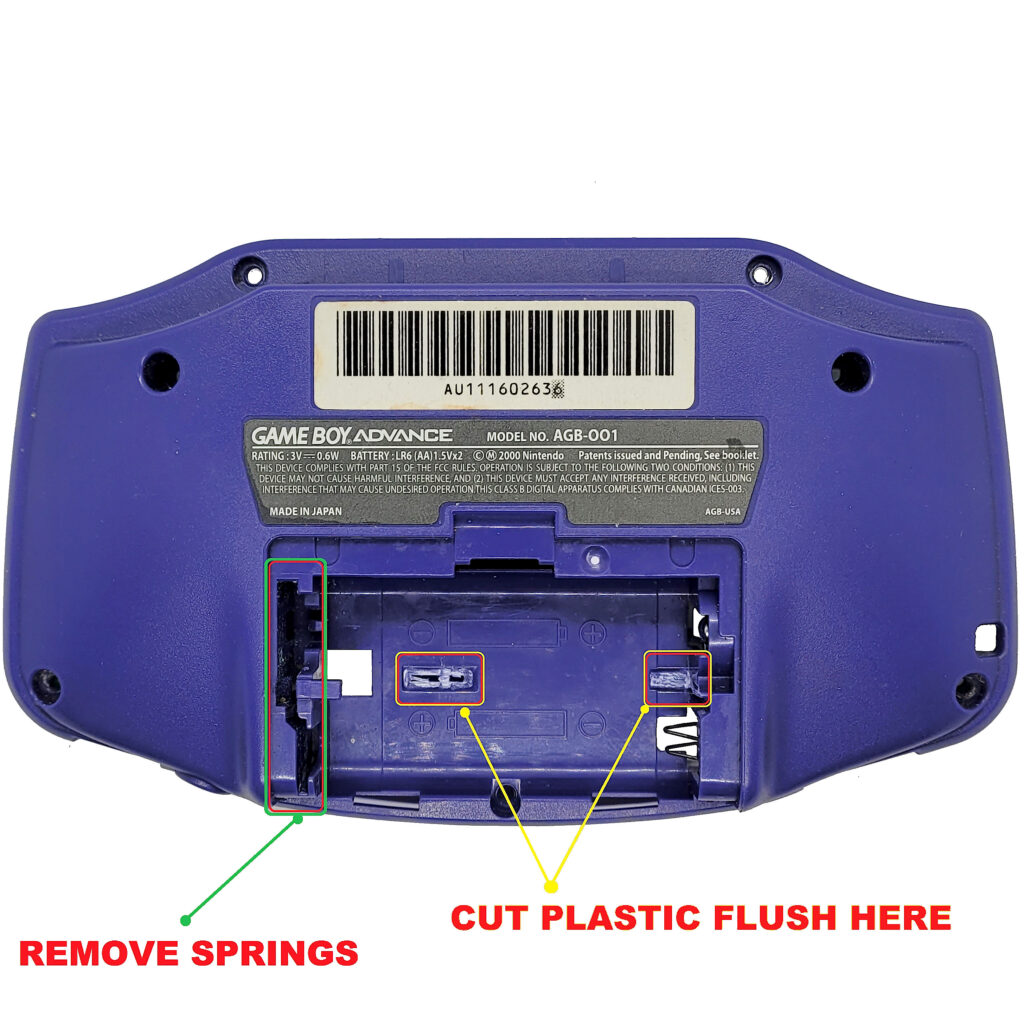 Battery Cover 3D cutout jig STL files are available below, if you have a 3D printer you can print your own.