Description
I am no longer Shipping to the UK because of the enforced VAT they are enforcing vendors to deal with.
These are Solid State Tantalum Capacitor kits (capacitor colors may vary) that will further help clean the noise from power hungry mods such as IPS LCD, together with the GBA Power Cleaner Flex PCB you get the most noise cancellation and De-huming and De-hissing than with just the GBA Power Cleaner Flex.
Capacitor Kit Solder Locations: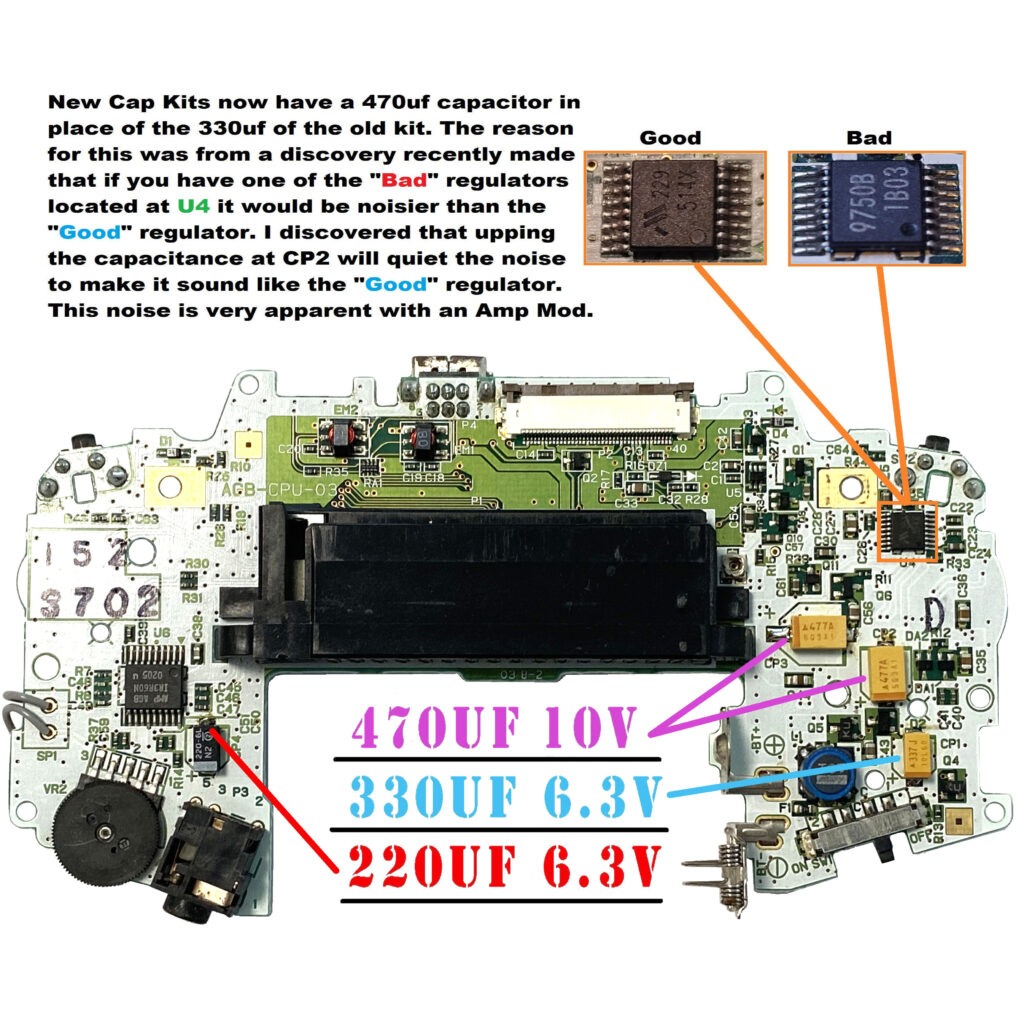 If you have an older cap kit with this regulator just add 100uf or bigger 6.3V capacitor to the the CP2 capacitor , Negative to the back of the Capacitor and Positive to the bottom pad where the Stripe is of the capacitor.
The Discovery of the noise's cause was discovered on April 15th 2021 by a user on a GBA Facebook Group and I discovered the following day how to clean that noise. The noise is more apparent with an amplifier mod which is likely why it got overlooked by previous attempts to clean noise in the console.